REPORTED BY KALAHAN DENG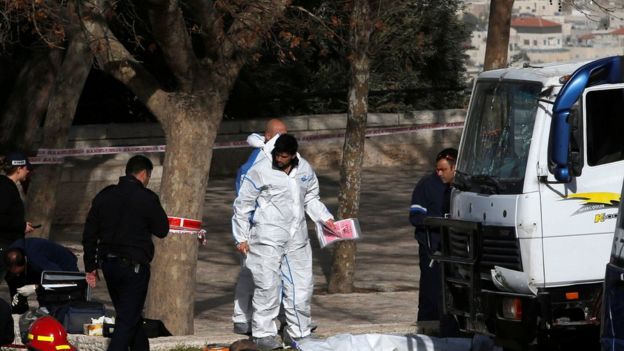 Four people have been killed in Jerusalem by a Palestinian man who drove a lorry into a group of soldiers, in what police called a terror attack.
Three women and one man, all in their twenties, were killed and 17 others were wounded, police said.
Israeli Prime Minister Benjamin Netanyahu said the attacker, who was shot dead by soldiers, was a suspected supporter of so-called Islamic State.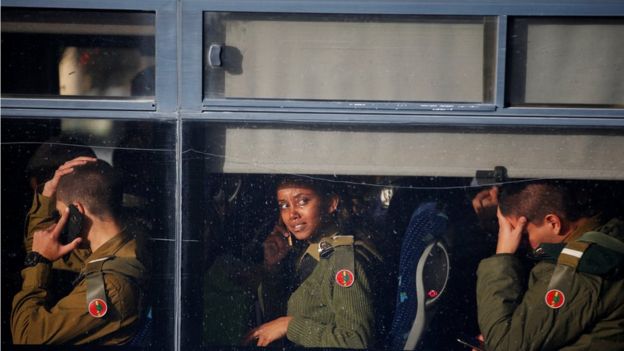 But the prime minister gave no evidence to support the claim.
The victims were taking part in an educational trip, the Israeli military said.
The Israel Defense Forces tweeted that their names were Lt Yael Yekutiel, 20; Lt Shir Hajaj, 22; 2nd Lt Erez Orbach, 20 and 2nd Lt Shira Tzur, 20.
The attacker, identified as 28-year-old Fadi Qunbar, came from the Palestinian district of Jabel Mukaber in east Jerusalem, near to the attack site".The driver backward to crush more people," eyewitness Leah Schreiber told reporters. "That was really clear."